ORDER ONLINE
now and get
15% off*
*on your first order
Crêperie - Sandwicherie - Café

CALI-FRENCH FOOD, HANDCRAFTED WITH LOVE!
Experience a unique cali-french cuisine, in a fast casual french crêperie-inspired atmosphere.
Enjoy fresh new tastes
Monsieur Crêpe has seen the light of day in 2013, along the old Central Avenue which is now Sierra Madre Boulevard in the little town of Sierra Madre, Los Angeles County, California.
The idea of the founder Aurélien (Tony) came up to his mind when he was desperately looking for some fresh and quality french-oriented food in Los Angeles. He wanted to enjoy a tasty dish, such as a crepe or a quiche lorraine, on the go, but he never found any. He said to himself: « Why not opening a convivial fast-casual french cafe offering crêpes and hand-made creations to our families and communities! ».
Since that very first crepe in October 2013, he just keeps saying: « Et voila, now that's a crepe! ».
Monsieur Crêpe has been designed to be naturally different than what can be found in SoCal, unique by offering a cali-french food enjoyable on the spot, at home or at work. But very especially to provide affordable quality and fresh home-made food for everyone.
It is also about a combination of french simple and tasty food and the fast, multi-cultural, hispanic-influenced food found in California. We've adapted french ingredients to what californians already like and know, in a casual, convenient and affordable way.
"Bienvenue chez Monsieur Crêpe"
MONSIEUR CRêPE IN THE PRESS
PCC Courier: "Monsieur Crêpe lives up to its in-Crêpe-ible hype"
L.A. Times: "Dining Out: A French café that is a crêpe above"
Pasadena Independant: "Monsieur Crêpe Brings French Cafe Culture To L.A."
We do celebrate crêpe in France every year during winter on a day called La Chandeleur! It is part of our culture.
With Monsieur Crepe, you can now enjoy the delicious taste of sweet and savory crepes in SoCal, at our restaurant or at home through our catering services.
LocationS
SIERRA MADRE
54 W Sierra Madre Boulevard
Sierra Madre, CA 91024
(626)-355-1508
Mon closed
Tue-Thu 7am–3p
Fri-Su 7a–7p
PARKING:
Easy FREE street parking or large public parking in the back.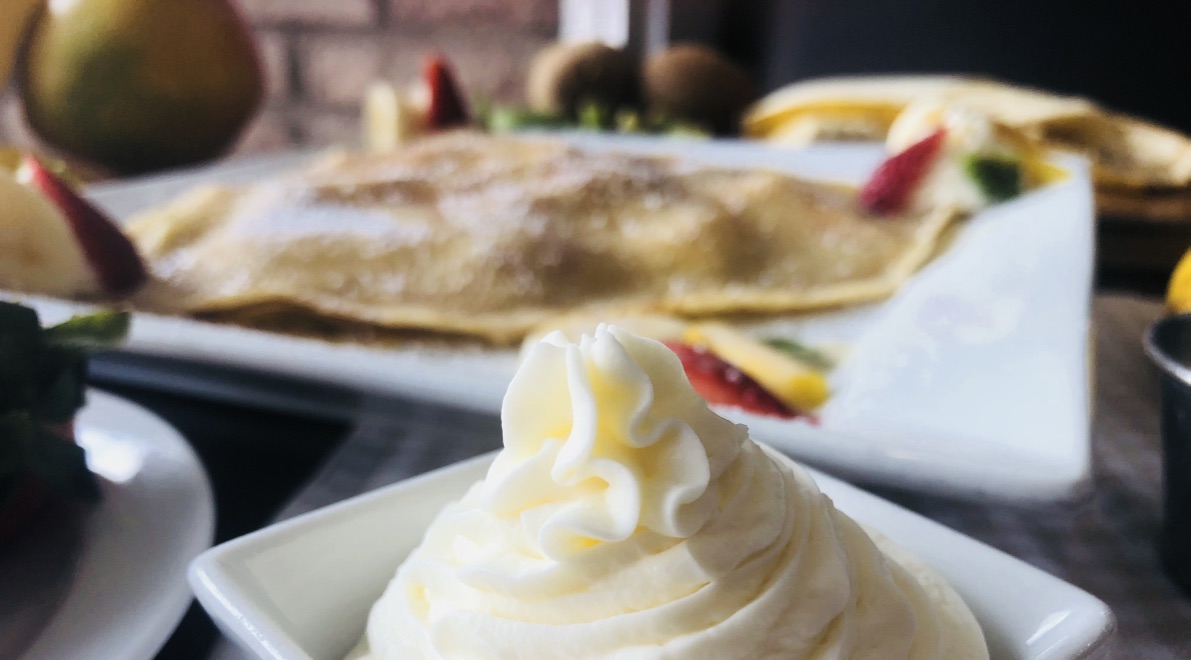 Contact Us
We are excited to hear from you!
Leave us a message below, visit us at any locations or give us a call.
Our Office
Monsieur Crêpe
54 W Sierra Madre Blvd
Sierra Madre, CA 91024
(626) 355-1508